Real Housewife Kim Zolciak's Ex-Husband Is In Prison For Child Molestation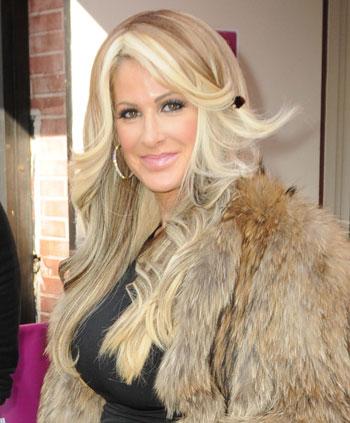 By Alexis Tereszcuk - RadarOnline.com Senior Reporter
The ex-husband of Real Housewives of Atlanta star Kim Zolciak is a convicted child molester and is serving time in a Connecticut prison after pleading guilty to molesting a 15-year-old girl.
Daniel Dominic Toce, the father of Kim's two daughters, is behind bars after pleading guilty to a single count of felony sex abuse against a minor and was sentenced to 10 years in prison the National Enquirer exclusively reported.
Article continues below advertisement
Toce is serving 2 1/2 years at the MacDougall-Walker Correctional Institution in Connecticut and his remaining sentence will be suspended, but he will be on probation for 10 years and will be required to register as a sex offender for the rest of his life.
The buxom blonde reality star, who gave birth to a baby son in May, is fighting to keep her daughters away from their father, whom she divorced in 2003.
"Kim is consulting her legal team to see if she can permanently terminate Daniel's parental rights or at least severely restrict them," a source told the Enquirer. "She doesn't want him anywhere near her two girls when he gets out of prison."
PHOTO: Kim Zolciak Strips Down For A Cause
His recent ex-wife Mary Toce told the Enquirer that she wants Daniel to "rot in prison for what he did." She said "that creep stole the girl's innocence and robbed her of her childhood. He's a monster."