Jennifer Aniston Says Botox Is A 'Slippery Slope,' Claims She Was A 'Dumpy Teenager'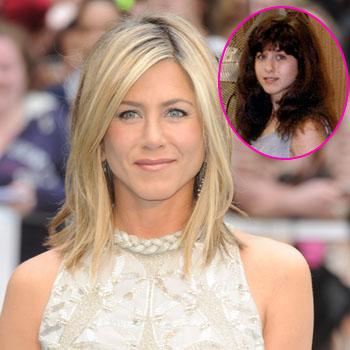 By Alexis Tereszcuk - RadarOnline.com Senior Reporter
Jennifer Aniston is definitely blessed with good genes (and great hair) but has she had a little surgical help since her "dumpy" teenage days?
The 42-year-old Friend admits that besides drinking Smartwater, which she gets paid to do, she's tried a few things to keep her famous face looking youthful.
"People think that I do a lot of injections, but I don't," Jen said in a new interview with InStyle magazine when asked if she got Botox or fillers.
Article continues below advertisement
"I'm not saying that I haven't tried it…but I see how it's a slippery slope. All that cosmetic stuff looks ridiculous on me."
Maybe she's referring to her best friend, Courteney Cox, who admitted to InStyle that she's gone overboard with Botox in the past.
"One time I did too much, though. I feel weird if I can't move my face, and that one time I overdid it, I felt trapped in my own skin. I don't have a problem with any of that stuff; if it makes you feel better about yourself and it's done properly, then fine," Cox admitted.
Nowadays, Jen has one of the best bodies in Hollywood, but recalled her childhood and said she didn't always have the self confidence she does now.
"I was a dumpy teenager. My mom was a model and was all about looks, so I rebelled by going goth. It took me years of peeling back the onion to finally stop using makeup as a mask and feel comfortable in my skin."
Jen admits that she does the one thing that all doctors warn against. "I tan," she said. "I'm old school. I go out in the sun."