Brad Pitt And Jennifer Aniston -- Near Face-To-Face in Hollywood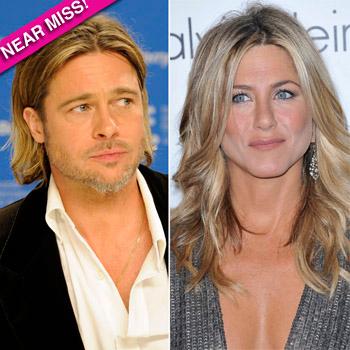 It was almost the collision heard 'round the gossip world. Brad Pitt and Jennifer Aniston nearly came face-to-face Friday night in Hollywood.
Brad was with Angelina Jolie and their four oldest kids, and came out of a showing of Hugo at the ArcLight Cinemas less than five minutes before Jen and her live-in love, Justin Theroux walked in.
If Jen and Justin had just stopped for popcorn - OMG - they would have all collided!
Article continues below advertisement