First Look At Wanderlust - The Movie Where Jennifer Aniston Met Justin Theroux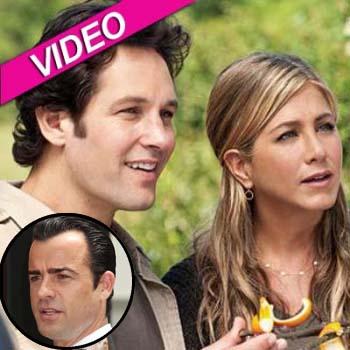 Wanderlust -- it's the film that brought Jennifer Aniston and Justin Theroux together, and we've got a preview of it right here on RadarOnline.com.
The comedy, directed by David Wain, stars Aniston and Paul Rudd as a married couple adapting to life in a tough economy.
The R-rated film also features Theroux, Malin Akerman, Ken Marino, Ray Liotta and Alan Alda.
Article continues below advertisement
As we previously reported, Theroux, 40, began working with Aniston, 42, on the comedy and the romantic sparks reportedly began flying shortly thereafter. Prior to that, he'd been in a 14-year-relationship with Heidi Bivens, a New York costume designer.
Wanderlust hits theaters February 24, 2012.
RELATED STORIES:
Where Is Jennifer Aniston? Her Mother Walks With A Cane After Stroke