Jennifer Aniston Named Sexiest Woman Of All Time, Beats Out Angelina Jolie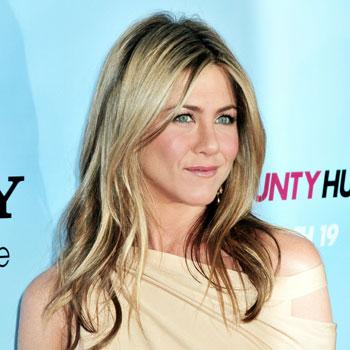 She was once married to one of the sexiest men on earth and now Jennifer Aniston has earned a hot titled of her own.
Men's Health magazine has surprisingly named the former Friend as the sexiest woman of all time.
The Horrible Bosses star has beaten the likes of Marilyn Monroe, Madonna and Britney Spears to the coveted title and apparently it's her humor that won her the crown.
"Funny is sexy and Jennifer Aniston is funny," the mag's writers say in explaining their decision.
Article continues below advertisement
"Her down to earth persona makes her seem attainable and her all-too-human love life off screen inspires sympathy that not even a string of bland romantic comedies can diminish. Other sex symbols drift toward one-dimensionalilty, becoming flat icons in the process, but throughout her career Aniston has remained sexy, funny and unmistakably real."
The 42-year-old, who is now in a relationship with Justin Theroux, outshone her ex-husband's partner Angelina Jolie who landed in the No.10 spot.