Jennifer Aniston And Justin Theroux: Walkin' The Dog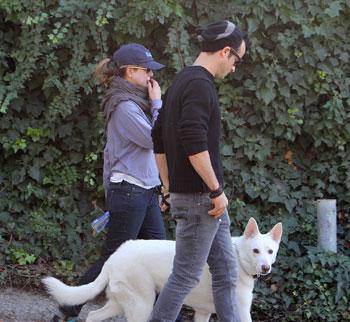 Jennifer Aniston and Justin Theroux were spotted in Beverly Hills Sunday, having a leisurely stroll with her dog Dolly.
Dolly is the German Shepherd mix who Aniston adopted as a puppy in 2006.
Until recently she always took the back seat to the actress' beloved mutt Norman, but he died in April at the ripe old age of 15, and now Dolly is top dog.
Jen and Justin are staying at their recently-rented Beverly Hills house, and Friday night they had a near-miss at a Hollywood movie theater with her ex, Brad Pitt.
Article continues below advertisement