Secret Service Sex Scandal: Prostitute Says Agents Were Drunken 'Stupid Brutes'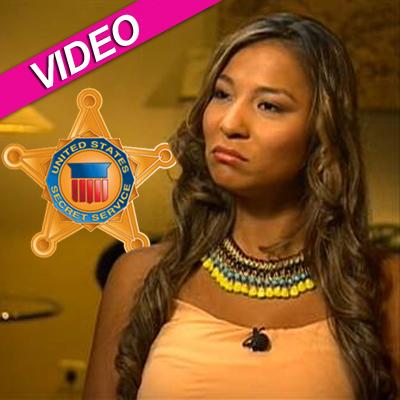 Dania London Suarez, a woman who claims she's one of the Cartagena, Colombia escorts in the ongoing Secret Service sex scandal, called the agents "stupid brutes" and "completely stupid, idiotic people" in an exclusive interview with the Today show Monday.
"I don't know how Obama had them in his security force," the 24-year-old mother of a 9-year-old son said through a translator, accusing the agents of "leaving their duty behind" for pleasure.
Article continues below advertisement
Suarez said she met the men in a nightclub, where they were getting drunk on vodka and very forward talking about sex.
She said "the way they approached the situation, it seems obvious that they were used to doing it, because people that do this for the first time are very shy.
"They liked to show off their bodies, great bodies, well-defined abs," Suarez said, noting one man kept repeating a gesture made famous by Jersey Shore's The Situation. "I was surprised that every time he dance with me, he lift up his sweater, so I could see his abs."
Suarez said she told one of the men a roll-in-the-hay with her would cost $800, but after the sex, the agent didn't make good with the cash. She said after the man gave her $50, then collected another $200 from his pals, she went to authorities.
Watch the video on RadarOnline.com
"I am not to blame for being attractive," Suarez said, noting the offending agent has since resigned, one of nine to step down/be removed from their posts since news spread of the sordid activity. "They are to blame -- for leaving their duty behind."
Article continues below advertisement
Suarez said that her life has been turned upside down since the scandal broke out.
As we previously reported, a group of supervisors, agents and officers are implicated of hiring as many as 20 prostitutes in Cartagena, Colombia while there last month to prepare for President Barack Obama's arrival at the Summit of the Americas.
NBC noted that Suarez was not paid for the interview. Suarez said she's been in talks with an American publishing house who's interested in inking her to a book deal.