Michelle Obama Jokes About 'Undercover' Trip To Target On First Visit to Letterman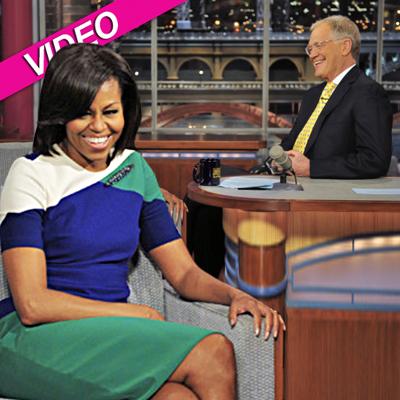 In her first appearance on The Late Show with David Letterman Monday, Michelle Obama shared a funny memory of her now famous visit to Target last September.
The very beautiful first lady said she was sure her disguise -- she wore sunglasses and a baseball cap on the trip to the Washington D.C. outlet -- was figured out when a woman came up to her in the laundry aisle ... to ask her to help her get a package off a high shelf!
Article continues below advertisement
The mother-of-two, 48, said after she obliged, the grateful woman joked with her, "You didn't have to make it look so easy!"
"That was my interaction -- it felt so good!" she said.
Watch the video on RadarOnline.com
Also in the appearance, an emotional Michelle said that her parents drilled into her, "absolute, complete, unconditional love ... the notion that kids really don't need anything but to know that their parents adore them."
She said she and the president have passed that trait onto their children, Sasha and Malia.
"Don't make me cry: This isn't Oprah!" she said. "It's supposed to be Letterman!"