White House: Malia Obama 'Safe, Never In Danger' While In Mexico During 7.6 Quake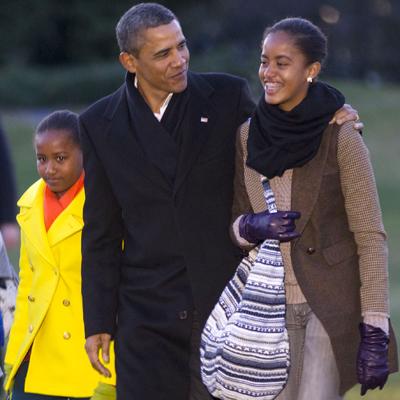 Malia Obama experienced a 7.6 magnitude earthquake while in Oaxaca, Mexico Tuesday, but thankfully remained out of harm's way.
"In light of today's earthquake, we can confirm that Malia Obama is safe and was never in danger," according to a statement Tuesday from First Lady Michelle Obama's office.
The 13-year-old daughter of the president is on a school trip in southwestern Mexico.
Article continues below advertisement
Republican presidential candidate Rick Santorum used the occasion to take a shot at his political rival, saying the commander-in-chief made an irresponsible parenting decision in letting his daughter travel there after the State Department issued a warning for the region last month due to the area's high-volume rate of crime and violence. (Malia is shadowed by Secret Service agents during her trip.)
"When the government is saying this is not safe," the controversial conservative told Glenn Beck, "then you don't set the example by sending your kids down there."
The White House said that while they usually do not comment on either of the president's daughters, Malia and her sister Sasha, they made an exception in the wake of the quake.
"Our request that the media respect the privacy and security of the Obama children and not report on or photograph the girls when they are not with their parents," said Michelle Obama's communications director Kristina Schake.