Secret Service Prostitution Scandal Exposed, Shocking New Details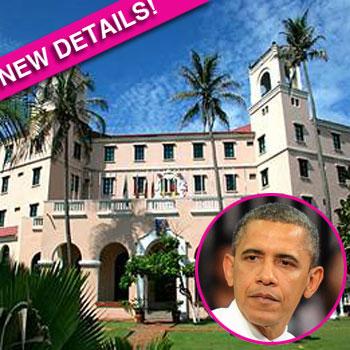 The Secret Service scandal that we first reported on Saturday morning has exploded in the last 24 hours with shocking new details.
Eleven Secret Service agents were recalled to Washington last week after nearly all of them allegedly brought prostitutes back to their rooms at a luxury hotel in Colombia.
The team was in the country to scout out security ahead of President Barack Obama's trip there for the Summit of the Americas which is ongoing this weekend.
Article continues below advertisement
But the agents, who have been replaced in the field, reportedly capped off a week of heavy drinking at the luxury beachfront Hotel Caribe in Cartagena by bringing prostitutes back to their rooms.
As RadarOnline.com previously reported, prostitution is legal in certain so-called "tolerance zones" in Colombia but definitely not approved under any circumstances by the U.S. Secret Service.
The partying was exposed when one of the women caused a scene after an agent refused to pay her. Local police and hotel security were called, and though the agent initially said that he did not need to pay the woman $47, he eventually forked it over.
Five U.S. military personnel, who were working with the Secret Service, could also be involved in unspecified misconduct and have been confined to their rooms. They may face disciplinary charges.
Rep Peter King, who was briefed on the incident, told reporters that 11 agents, many of them married, were in the team that was recalled to the U.S., and that "close to'" all of them were involved.
The White House said the President had been briefed about the incidents.