Secret Service Agents In Prostitution Scandal!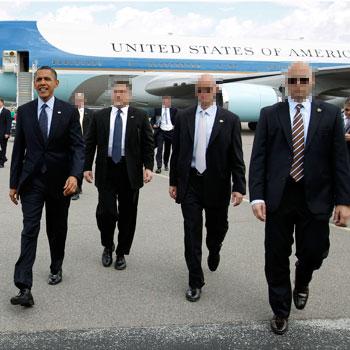 The U.S. Secret Service has recalled a dozen agents from the field as it investigates at least one of those guards having involvement with prostitutes in Cartagena, Colombia while they were on duty protecting President Barack Obama.
The scandal has rocked the Secret Service, but agency spokesman Edwin Donovan, who would not discuss details of the investigation, said that the agents have already been replaced and President Obama's security was never in jeopardy.
Article continues below advertisement
Jon Adler, president of the Federal Law Enforcement Officers Association confirmed the prostitution allegation to The Washington Post.
Prostitution in approved "tolerance zones" is legal in Colombia but there's no tolerance for it within the Secret Service.
"The Secret Service takes all allegations of misconduct seriously," Donovan said in a statement.
The President is in Colombia for the Summit of the Americas, a gathering of Western Hemisphere's leaders to discuss economic policy and trade.