Exclusive
Mob Wives' Renee Is Heading Back Under The Knife After Near-Fatal Surgery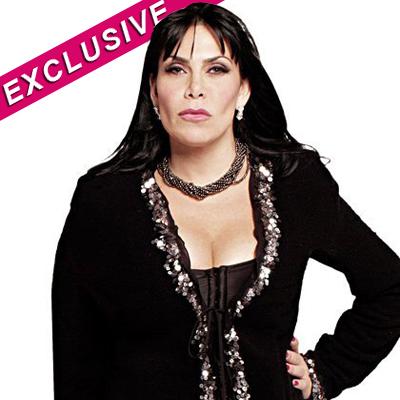 By Debbie Emery - RadarOnline.com Reporter
You would think that after nearly dying on the operating table the last time she was cut open that Renee Graziano would be reluctant to go under the knife again, but she has put her faith in a new plastic surgeon and is getting ready for her pre-op, RadarOnline.com can exclusively reveal.
"I'm not nervous at all, I trust the doctor completely," the Mob Wives star told RadarOnline.com in an exclusive interview. "I am hoping he can repair the severe damage from the other surgery and fill the hole in my back the size of a lemon."
Article continues below advertisement
As RadarOnline.com previously revealed, the outspoken reality star is getting reconstructive surgery from NYC celebrity plastic surgeon Dr. Michael Fiorillo to mend the botched full body lift that she got from another doctor.
Having suffered excruciating pain from the initial procedure and unable to even lie flat anymore, the 44-year-old is excited to get her life back after almost losing it on the operating table.
"I lost 6.3 pints of blood and the priest told my son to say goodbye to his mother," Renee revealed.
"I didn't want to take blood but my body was an ice cube so I had three pints transfused, my family made the decision for me because I was incoherent and they were told I had 10 minutes to live."
While she doesn't regret anything she ever does in the hope that other people will learn from her mistakes, Graziano admitted that the extensive surgery was "an act of pure ignorance," she said.
Article continues below advertisement
"I wanted that flat stomach and the little bubble rear end that I saw in magazines. I figured I wouldn't get it in the gym so I will try the easy way. What was I thinking? It was selfish. Sometimes the outside world feeds into your brain and you do dumb things."
Dr. Fiorillo told RadarOnline.com that he will be doing the corrective surgery within the next couple of weeks, and the miraculous results will most likely be immortalized on film to air on season three of Mob Wives.