Plastic Surgery Disasters? 10 Stars With Puffy, Pillow Faces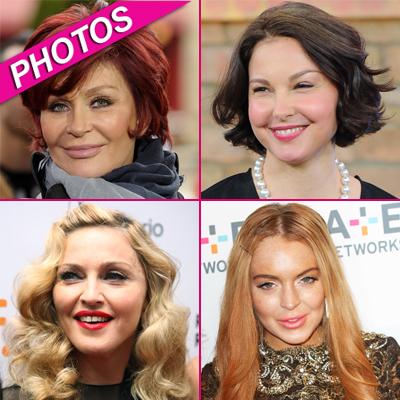 Are pillow faces hot or not?
Angular faces used to be in, but lately it seems like Hollywood stars are all about the puffy-faced look. Although celebrities get shy about revealing their plastic surgery status, RadarOnline.com has photos of 10 stars who have recently shown off a new, puffier, pillow faced look.
Everyone knows that Madonna is the ultimate Material Girl, but did she add a little extra padding to her face? The 53-year-old Vogue singer keeps getting cheekier as the years go by!
Article continues below advertisement
Ashley Judd recently spawned plastic surgery speculation, when she hit the media circuit to promote her new book, showing off a more puffy-looking mug. But the Hollywood star swears that she didn't go under the knife, and that the extra facial padding was a pesky side affect of some steroids she was taking for an illness.
What do Taylor Armstrong and Lindsay Lohan have in common? Both scandalous blondes have recently shown off fuller-looking pillow faces!
And Lara Flynn Boyle was an angular-faced knockout, when she rose to fame on the cult classic TV show Twin Peaks, but years later, the puffy-faced brunette beauty looks nothing like her former self.
What other stars have puffy, pillow faces? Find out by clicking here.