Who Me, Get Plastic Surgery? 10 Questionable Celebrity Excuses & Denials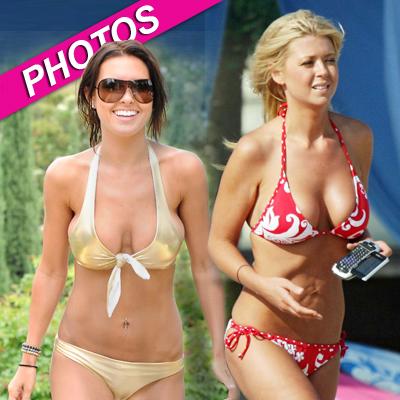 How do Hollywood's hottest stars react when they are accused of going under the knife?
From chiseled down noses and tighter faces to bigger boobs and enlarged lips, celebrities' features have transformed before our eyes, but they won't always cop to getting plastic surgery!
RadarOnline.com is featuring the 10 most questionable celebrity plastic surgery excuses and denials in a special photo feature.
Article continues below advertisement
Did Kim Kardashian have her lips plumped up? The reality star spawned speculation after hitting the streets with an enlarged smacker earlier this year, but she denied getting injections, claiming her pout was "puffy and swollen" due to the flu. She has, however, copped to a little Botox in the past.
Ashley Judd was the center of a media circus after showing off a puffier face during a Missing promotional event. Though several plastic surgeons maintained that Judd looked like she had gone under the knife, she denied getting anything done, attributing her chipmunk cheeks to as a side effect of the steroids she was taking for an illness.
Did Nicole Kidman get plastic surgery on her face? Though several experts claim that her face has been altered over the years, the Aussie actress denies getting work done.
Did Bristol Palin get plastic surgery on her face? Sarah Palin's daughter admitted to getting corrective work done, but not for cosmetic reasons. She claims her new look was due to corrective jaw surgery.
Which other stars have used questionable excuses or denials when under plastic surgery speculation? Find out by clicking here.