Plastic Surgery Disasters! 10 MORE Stars Who've Gone Too Far Under The Knife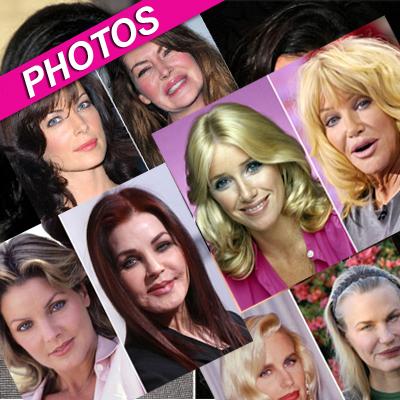 Article continues below advertisement
Deny, deny, deny! Suzanne Somers' face has changed drastically since her early days in Hollywood in the late 1970s, but the 65-year-old actress vehemently denies reports that she has gotten any work done. As does Daryl Hannah, 51, even though she looks like a completely different person in 2009 than she did in 1988.
Some people aren't ashamed to admit that they have gone under the knife! Former supermodel Janice Dickinson, 57, is happy to talk about her multiple surgeries, while Lisa Rinna, 48, and Priscilla Presley, 66, have both discussed their botched surgeries.
What other Hollywood stars have gone too far under the knife? Find out by clicking here.