Bristol Palin Admits Jaw Surgery, But Denies It Was Plastic Surgery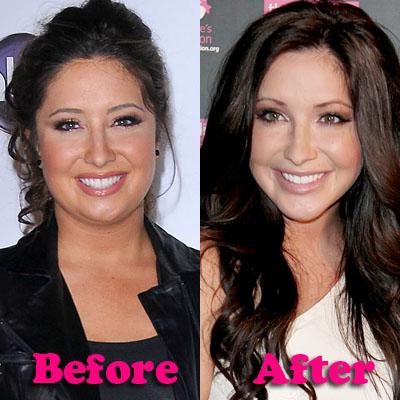 RadarOnline.com Staff Reporter
Bristol Palin has got a new face just in time for her new reality show!
The former Dancing With The Stars contestant has admitted to getting corrective jaw surgery while dismissing that it was plastic surgery purely for vanity reasons.
And Bristol, 20, -- who will star alongside her son Tripp, 2, on a new reality show on the Bio Channel later this year -- is thrilled with her new look.
Article continues below advertisement
She told US Weekly: "It's not plastic surgery. I had corrective jaw surgery back in December, 2010.
"It improved the way I look, but this surgery was necessary for medical reasons, so my jaw and teeth could properly realign. I don't obsess over my face.
"I'm absolutely thrilled with the results. I look older, more mature and don't have as much of a chubby little baby face!"
In her yet untitled reality show, viewers will watch the single mom move from Alaska to Los Angeles with her young son to work at a charity.