Levi Johnston To Oprah: Put Me On Your Show!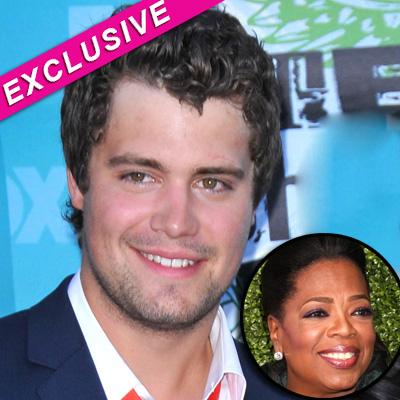 RadarOnline.com Staff Reporter
First he wanted to be mayor, now he wants to be on Oprah!
Levi Johnston, Bristol Palin's baby daddy, is campaigning for another gig: He wants to be a guest on the Oprah Winfrey show.
"Oprah's had Bristol Palin and Sarah Palin, Levi wants to be on her show," his manager Tank Jones exclusively told RadarOnline.com. "He wants to tell his side of the story."
As RadarOnline.com previously reported, Jonhston, 20, is penning a tell-all book, promising to reveal intimate details about his experiences with the Palin family. He and Bristol share a son, Tripp, who is two years-old.
Article continues below advertisement
FIRST PHOTO: Julianne Moore Plays Sarah Palin
"Levi has a lot to say about everything in his life and he wants to go on Oprah so the country can learn the truth about him," Jones said. "He gets a bad rap but he's really a good guy."
Wednesday Oprah's guests were President Barack and First Lady Michelle Obama. Her final show, EVER, will air Wednesday, May 25, 2011.
RELATED STORIES:
MORE ON:
The Oprah Winfrey Show