Levi Jonnston's Sister Mercede To Pose For Playboy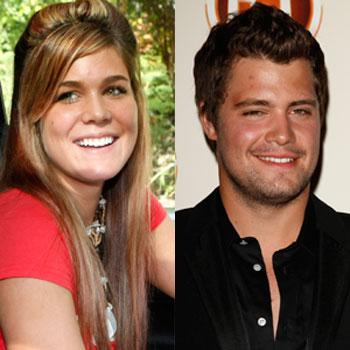 If you thought one member of the Johnston family posing for an adult magazine wasn't enough, you're in for a treat -- because RadarOnline.com has confirmed that Levi's sister, Mercede, is posing for Playboy!
Mercede, 19, lives in Alaska and is known for her biting blog where she has cyber fights with her nemesis Bristol Palin, the mother of her nephew Tripp.
Now she can add adult magazine star to her resume.
Article continues below advertisement
"Yes, it is true, Mercede Johnston is going to be in Playboy," a source confirmed to RadarOnline.com.
Which begs the question: will she bare it all, or will she shun the full nudity, just like her brother Levi did, when he stripped for Playgirl?
"The details of the spread are still being worked out," the source said.
Not forgetting, of course, plenty of women have only gone partially nude in Hugh Hefner's iconic magazine.
There is no such thing as six degrees of separation when it comes to the Johnston/Palin families.
Mercede's brother Levi dated Bristol Palin and had a baby with the famous daughter of the former VP candidate Sarah Palin, but the two broke up and Bristol is now dating Mercede's ex, Giacinto "Gino" Paoletti.
That's a little too close for comfort, but Mercede dished recently that while Sarah didn't like Levi, she doesn't really like Bristol's new boyfriend either.
"She's Sarah glad it isn't Levi, but I heard that she's worries that Bristol could get pregnant again.
Mercede follows a long line of Hollywood hopefuls that have graced the pages of Playboy – from Pamela Anderson to Heidi Montag to Kim Kardashian – all of whom have had a successful career that Mercede might try and emulate.
RELATED STORIES:
Bristol Palin Buys Her First Home