Bristol Palin Greenlit For Docu-Series With Disney Star Kyle Massey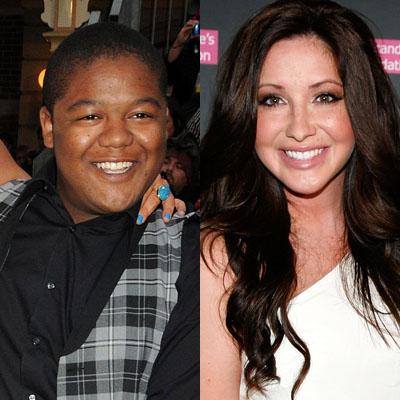 RadarOnline.com Staff Reporter
You can't get a more unlikely pairing than this!
Bristol Palin may not have won Dancing With The Stars, but being on the show led to a close friendship with fellow contestant Kyle Massey, which in turn has led to a ten episode docu-series starring the unlikely duo.
RadarOnline.com has learned the series will follow Bristol's move with her son, Tripp, from her native Alaska to Los Angeles – where she's living with Kyle and his brother Chris!
Article continues below advertisement
Slated to air on the BIO Channel in late 2011, the episodes will feature Bristol, Kyle and Chris working together on a small charity project.
"Bristol is the kind of personality BIO is drawn to," Executive Vice President of Programming at A&E Network and BIO Channel, David McKillop, said.
"Her personal life has been playing out in the media for several years but this will be the first time she's opening up her real life, with her son and her friends the Massey Brothers."