Mob Wives Meltdown! Renee Graziano's Dramatic Breakdown Caught On Camera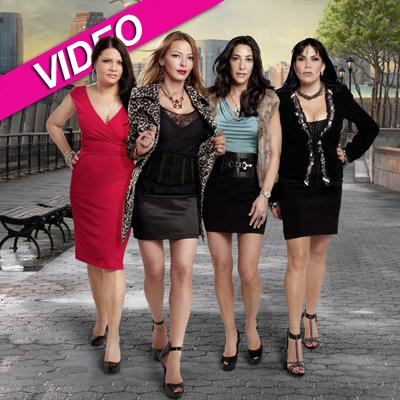 By Alexis Tereszcuk - Radar Entertainment Editor
The Mob Wives all deal with stress, but the pressure of their lives may be too much for one of the ladies.
Renee Graziano starts to crack under the pressure of Junior's impending return to prison and in the sneak peek of the upcoming episode of the show, obtained by RadarOnline.com, she has a dramatic meltdown.
"This ain't even working," Renee sobs to Karen Gravano, with the full weight of her problems on her shoulders.
Article continues below advertisement
"Don't let the government win. Don't let them break you," her co-star counsels.
"This is our life. It's time that we have to accept it and the way to accept it is to fight back, is to be strong," she says but her words aren't helping Renee as she screams and cries.
"I'm not going to blame the federal government that's their f*cking job!" Renee yells.
Renee talks about how much the lifestyle associated with being a mob wife is harming her.
Watch the video on RadarOnline.com
"This lifestyle you can't escape it. You're stuck.  It pulls you down, weighs you down, it takes your heart apart, it takes your family, your respect, your dignity it takes everything away from you," she laments.
"This organized crime bullsh*t, there's nothing organized about it!"
The episode teases that "when Renee receives some shocking news, her entire world starts to crumble. Just when she thought things couldn't get any worse, another horrifying revelation leaves her shattered!"