Exclusive
Joe Giudice Is A 'Slum Lord,' Owes $51,000 For Electric Bill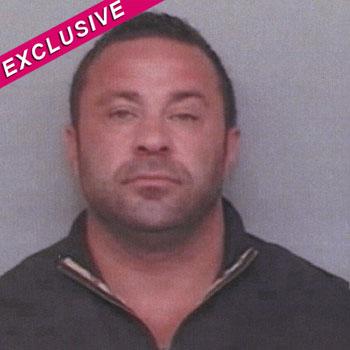 Real Housewives of New Jersey star Joe Giudice has been dubbed a "slum lord" after failing to pay a massive electric bill for his New Jersey apartment building and leaving his tenants in the dark.
A source exclusively revealed to RadarOnline.com that the deadbeat landlord owes $51,000 to the New Jersey Electric Company, and his attitude is 'It's no big deal,' but in fact families are suffering from his blatant neglect.
Article continues below advertisement
"The gas and electricity were shut down," a local resident exclusively told RadarOnline.com. "Tenants can't care for their kids and have no heat."
The reality star is no stranger to money problems, Guidice filed for bankruptcy last year but then did an abrupt turnaround in September and abandoned his request to have his millions of dollars of debts forgiven in federal bankruptcy court.
Teresa Giudice's husband made his surprise decision after choosing to invoke the Fifth Amendment to protect himself against self-incrimination during some heated questioning by his creditors' trustee regarding income and assets he is accused of hiding from the court, reported RadarOnline.com.