Exclusive
Newest Member Of Mob Wives Ramona Rizzo Is Already Slamming Her Co-Stars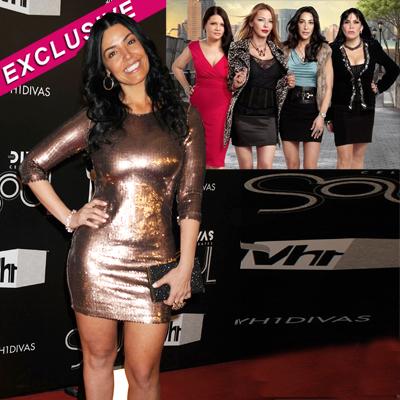 The latest addition to the Mob Wives cast hasn't even hit the airwaves yet but she is already causing drama, Star magazine is exclusively revealing, and Ramona Rizzo is making no secret of her dislike of reality TV co-stars!
"I don't like Drita (D'avanzo)" said Ramona, the granddaughter of Benjamin 'Lefty Guns' Ruggiero from the Bonanno crime family.
"Sometimes you need to grow up in this world to be a part of this world. You also need to humble yourself a little bit. Humble is not what is going on with Drita," she went on to say.
Article continues below advertisement
A close friend of Karen Gravano — who memorably brawled with Drita in season one — Ramona says she doesn't tolerate "fake" people like Drita.
"If you're going to come sit with me and talk hogwash or try to belittle people or put yourself on a pedestal, that's not going to fly with me," she explained.
However, Ramona had better be careful about what she says because her new nemesis isn't scared to throw down a challenge.