Yet More Men Come Forward To Accuse John Travolta Of Sexual Assault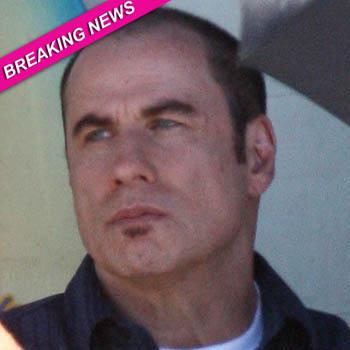 Article continues below advertisement
Travolta's famed attorney, Marty Singer has vehemently denied all of the allegations to date.
The two latest accusers consist of a masseur at the posh Eden Roc Resort in Miami and a former hotel employee at the Westin Hotel in Seattle, according to the New York Daily News.
Jeff, the Miami based masseur, alleges in an interview with the New York Daily News that during a massage in Miami in 2000, "Travolta was putting his hands where he wanted me to work and kind of grinding on the table. At one point he actually pulled my hand between his legs up to his scrotum. I started working on his other leg and it all started back up again. He started putting his butt up in the air. I was just trying to do whatever I could to distract him but he started getting aggressive and grabbed my hand again."
As the massage came to an end, Jeff alleges that Travolta started masturbating and claims the actor told him, "It's okay, you can do it. No one's going to know "
The Seattle based former hotel worker alleges that following a Qantas event in 2000, Travolta cornered him as he was cleaning up a guest room. "He came up right behind me and grabbed my a--.," the former catering staffer, 48, claimed to the New York Daily News. "I turned around and saw that his penis was out of his pants."
Article continues below advertisement
Two of the masseurs who have already filed lawsuits against Travolta, which were subsequently dismissed by their former attorney, Okorie Okorocha, have since retained powerhouse attorney Gloria Allred.
"We are now representing John Doe #2," Allred announced after the second man followed in the footsteps of the first and hired the famed civil rights lawyer. "We believe that the lawsuit should be filed in another court and, therefore, the lawsuit that was on file was dismissed without prejudice. We will be conferring with our client regarding what will happen next in this case," Allred told RadarOnline.com.
Travolta has been married to actress Kelly Preston since 1991. The couple's oldest child, Jett, died in 2009. The couple have two other children, daughter, Ella Bleu, and their toddler son, Benjamin, born in 2010.
Singer, previously told RadarOnline.com, "As a result of the published lies about my client we expect some 'John Does' to come out of the woodwork and assert false claims."
RELATED STORIES: