'Human Barbie' Defends Giving 15-Year-Old Botox & 8-Year-Old A Liposuction Voucher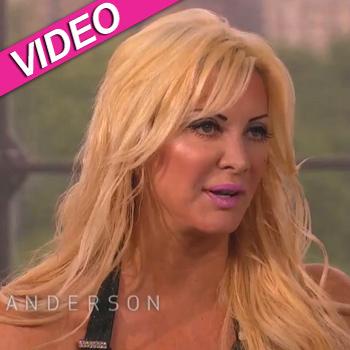 Article continues below advertisement
51-year-old Burge recently admitted to giving her daughter a voucher for plastic surgery on her eighth birthday. The entrepreneur - from St. Neots, Cambridgeshire – is also blatant about giving her 15-year-old Botox.
After being asked about the Botox, Sarah initially seemed to deny the suggestion. She told Anderson: "No I didn't." But then added: "My daughter is a professional dancer, all my children are professional people and she perpetually sweated on her forehead.
"And so the best answer for that was a shot of Botox and I didn't actually give it to her."
When Anderson replied to that with "well obviously, yeah, I would hope not," Sarah seemed to get annoyed. She shot back: "What do you mean, obviously? I am actually a practitioner myself and I can administer Botox."
Anderson then tackled Burge about her apparent love of celebrity, citing the voucher she gave her youngest child so she could get liposuction and breast augmentation later on in life.
Article continues below advertisement
After the host asked her how much about publicity this apparent stunt was, Sarah claimed the gift was sensationalized.
She said: "I've given her a voucher for if she so wishes to use it at the age of 18 she can, but she actually wants to be a plastic surgeon and take herself off to become the person she wants to be.
"She can cash in those vouchers, they are like a bond. So it's like a tax free gift."
And Burge sensationally claimed that she allowed her then seven-year-old to be pictured on a stripper pole in a British newspaper to "promote exercise."
Anderson confronted her by saying: "You know this is about publicity. "You don't put a seven-year-old on a pole and have her photographed and it just doesn't happen to wind up in the paper.
"You contact the British tabloid. You contact the papers and let them know about this stuff."
Article continues below advertisement
But she replied brazenly: "I let people know that it's good, it's good exercise and in fact, more people should actually try it than stuffing their faces with burgers.
"I don't know, and it would be better for them and they'd be much more fit and healthier."