'Human Barbie' Mom Gives 7-Year-Old Daughter $11K Liposuction Voucher For Christmas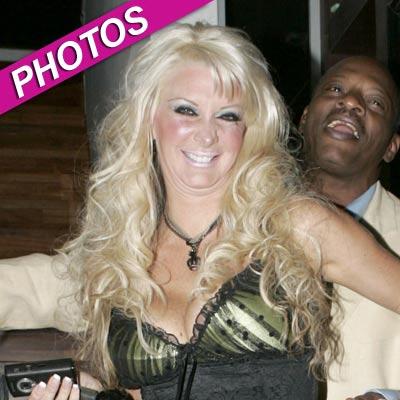 Sarah Burge, a 51-year-old plastic surgery enthusiast known in England as "The Human Barbie," gave her 7-year-old daughter Poppy, a gift certificate worth more than $10,900 as a Christmas present.
"I put the voucher in her stocking -- there's nothing wrong with that," the MailOnline.com reported mom Sarah saying, noting that Poppy "asks for surgery all the time."
"She wants to look good and lipo is one of those procedures that will always come in handy," Sarah explained, comparing the investment to "like saving money for her education."
Article continues below advertisement
The St. Neots, Cambridgeshire native -- a wealthy entrepreneur who claims to have spent more than $1,000,000 on her own plastic surgeries -- came into prominence last year when she admitted teaching Poppy how to dance on a pole.
The mother admits to also having given grade school age Poppy a voucher for breast implants for when she turns 16.
"Poppy begged me for a boob job," Sarah told Closer magazine in 2010. "If she develops naturally big boobs, she can have something else done with it."
Poppy said that when she got the voucher, "It was a dream come true -- all my friends were jealous. I can't wait to be like Mummy with big boobs ... they're pretty."
At the time, Sarah acknowledged that "some people think it's controversial, and I get angry when strangers say I'm a bad mother, because I don't think there's any harm in giving her this gift."
She justified her actions, saying, "Looks are a big part of how our futures pan out -- there shouldn't be a stigma around wanting to look good."