Exclusive
Human Barbie Mom Who Bought 7-Year-Old Daughter $11k Liposuction Voucher, 'Needs Mental Health Help'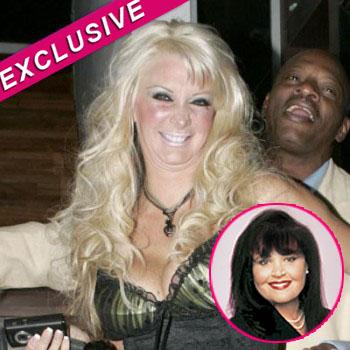 By Alexis Tereszcuk - Radar Senior Reporter
The mother nicknamed "The Human Barbie" who has given her 7-year-old daughter thousands of dollars in vouchers for future plastic surgery has shocked an experienced psychotherapist so much that she exclaimed: "I want to smack this woman!"
In an exclusive interview with RadarOnline.com, Dr. Nili Sachs, who has not treated the "Human Barbie," said: "I'm worried when I hear a mother encourage future body alterations."
Article continues below advertisement
Dr. Sachs also slammed the "sexualization" of young kids. "We're sending a message that we need to look sexy and the alteration of the body is not to be healthier, it is to be sexier. That is not normal."
As RadarOnline.com previously reported, Sarah Burge, a 51-year-old plastic surgery enthusiast, gave her 7-year-old daughter Poppy, a gift certificate worth $10,900 for liposuction as a Christmas present.
"I put the voucher in her stocking -- there's nothing wrong with that," the MailOnline.com reported mom Sarah saying, noting that Poppy "asks for surgery all the time."
"She wants to look good and lipo is one of those procedures that will always come in handy," Sarah explained, comparing the investment to "like saving money for her education."
The St. Neots, Cambridgeshire, England native -- a wealthy entrepreneur who claims to have spent more than $1,000,000 on her own plastic surgeries -- came into prominence last year when she admitted teaching Poppy how to dance on a pole.
Article continues below advertisement
"This little girl should have a happy childhood," Dr. Sachs said. "To want to look like a Barbie – this mother is playing a dangerous game of toying with this child's fate. This is inappropriate behavior of a mother."
Dr. Sachs said Sarah Burge should seek medical attention. "This mother needs a lot of mental health help. She's projecting her inadequacies and fears of not being good enough onto her daughter. She wants her daughter to look like an ideal beauty.