Exclusive
Shocking Store Robbery Caught On Camera! $50k In Hair Stolen!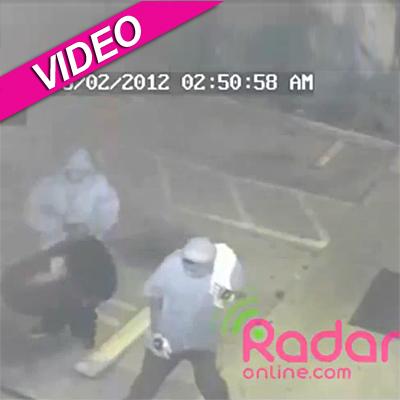 Article continues below advertisement
He said he thinks the robbers are professionals, and that they were incredibly organized.
"They took between $40,000 and $50,000 dollars worth of hair; each box is worth $200! They took the most expensive things in my store; they just knew exactly what they were doing. They filled their entire car with hair!"
The surveillance video shows the daring robbery as it unfolds. The robbers start the heist totally unmasked, presumable unaware they are being caught on camera, but at some point cover up their faces with masks -- a little too late!
Watch the video on RadarOnline.com
"They actually connected a chain to their car and pulled the metal doors off my front door to get the hair." He also says they came prepared with supplies for the theft. "They arrived with a trash can in their car probably to fill it up and the car was so full they left it behind."
The store owner, who has insurance that he says will cover the cost of the stolen hair, says that he has been in shock ever since the robbery, but that he wants to get the word out so the criminals can be apprehended.
Article continues below advertisement