Supreme Court Justice Robbed By Intruder With A Machete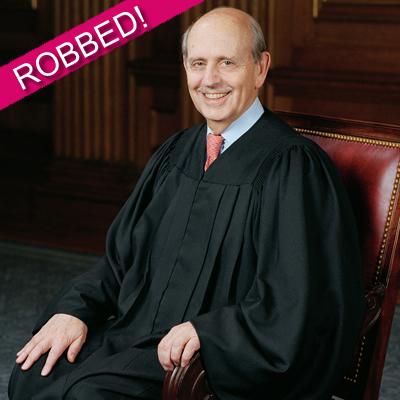 By Alexis Tereszcuk - Radar Senior Reporter
An intruder wielding a machete broke into the vacation home of Supreme Court Justice Stephen Breyer last week in the Caribbean and stole $1,000 in cash.
Breyer, 73, his wife and two other guests were in the home on the island of Nevis during the robbery, but no one was hurt in the incident.
Supreme Court Justices are protected by the U.S. Marshals Service and the only statement they released said the agency "is aware of the incident involving Justice Breyer on the Caribbean island of Nevis and is assisting the Supreme Court Police and local law enforcement with the investigation as needed."
Article continues below advertisement
The FBI spokesman Paul Bresson said, "We are assisting the local police with their investigation."
After taking the cash the assailant fled the scene and had not been arrested as of Monday. According to CNN it was unclear if the intruder was aware of Justice Breyer's identity.
Commissioner C.G. Walwyn of the Royal St. Christopher and Nevis Police Force said they were "actively searching for a known person of interest. Our American-trained crime scene investigators and the members of our Criminal Investigators (unit) are working closely with the FBI on this case."
Nevis is located approximately 350 miles south of Puerto Rico and is part of the West Indies chain Leeward Islands.
Supreme Court Justices have been the target of violence in the past and since Justice Byron White's 1982 attack while giving a speech in Utah they have been protected by U.S. Marshals when they travel.
Justice Breyer had no comment about the incident. He and the other justices have a scheduled closed-door meeting Friday and the Supreme Court resumes public sessions next week.