Fugitive Updates Facebook While On The Run From Police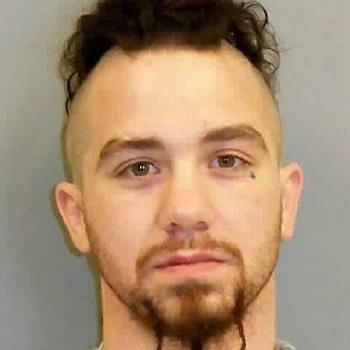 In the age of social media and constant communication, a wanted man found the time to update his Facebook page while still eluding capture from the cops.
Travis A. Nicolaysen of Port Angeles, Wash., has been the focus of a manhunt since last Wednesday, and while he has escaped police in two separate foot chases, the 26-year-old has kept up with all his friends, reported the Peninsula Daily News, even letting them know that he broke up with his girlfriend!
Article continues below advertisement
Nicolaysen has been convicted of five felonies, including domestic violence, residential burglary, theft of a firearm and court-order violations.
The posts include a status change from "in a relationship" to "single," along with responses to people who offered to help him, sent him their personal contact information, warned him that police are after him and pleaded that he turn himself in.
"Cops all over you," one friend posted on his account Wednesday, to which Nicolaysen responded a few hours later with, "got away thanks bro."
The subject of the mammoth chase is wanted on parole violations, having failed to check in with his parole officer since January. Police also have probable cause to arrest Nicolaysen for felony assault for allegedly injuring a girlfriend in a March 28 incident.
One pal wrote that he thinks it is hilarious that "the keystone cop of clown county couldn't catch you," she laughed. "I think you talking on Facebook is funny. Run Travis, run!" While another more well-meaning friend warned him to "pull your head out of your a** and do what you need to to make it right.
Article continues below advertisement
"Be a winner do what's right so you get to see your kids grow up on this side and not from behind bars."
Nicolaysen's friends might be laughing at his antics, but the police don't see the funny side of his illegal adventure.
"It's more frustrating than anything," said Port Angeles Police Corporal Tom Kuch, who blames the movies for glorifying the criminal lifestyle. "He and others like him seem to think that being on the lam is glamorous."