Headless Body in Topless Bar Killer Is Seeking Parole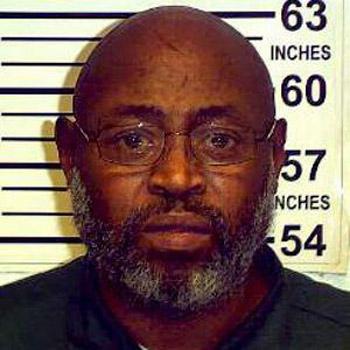 By Debbie Emery - Radar Reporter
The convicted killer in the infamous case that spawned the classic headline, 'Headless Body In Topless Bar,' is seeking parole.
Charles Dingle, now 53, is appealing to a three-person panel to seek freedom again, despite being sentenced to 25-years-to-life for his psychotic, drug-fueled rampage in 1983, reported the New York Post.
Considered one of New York City's most cold-blooded killing sprees, Dingle was high on cocaine and alcohol when he pulled out a gun in Herbie's Bar in Jamaica, Queens, and shot owner, Herbert Cummings.
Article continues below advertisement
He then took four women hostage, raped one of them and robbed the others. When he realized that one of the hostages was a mortician, he ordered her to dig through Cummings' head to find the bullet so that his gun couldn't be linked to the crime.
After she performed his grisly request, he had her cut off the head with a steak knife, which he then put in a box and embarked on a joy ride around Manhattan in a cab with two of the women.
He finally parked the cab in upper Manhattan and passed out at the wheel, giving his hostages the chance to run to freedom and alert the police.
Since his incarceration in the Wende Correctional Facility near Buffalo, Dingle has proved to be anything but reformed, having repeatedly assaulted prison staff and concealed dangerous weapons.
Despite being turned down for parole twice before, the cold-blooded killer refuses to give up hope of winning his freedom.
Article continues below advertisement
"They expect you to come in and plead guilty and take responsibility for the crime. I can't do it because I didn't do it," he told the Post, claiming that he wasn't allowed a fair trial.
"Don't think I don't have hope. The board might let me go one day, but until then, I'm gonna fight."
RELATED STORIES:
Victim In Hollywood Severed Head Mystery Identified
Confessed Child-Killer Ryan Brunn Commits Suicide In Prison