Victim In Hollywood Severed Head Mystery Identified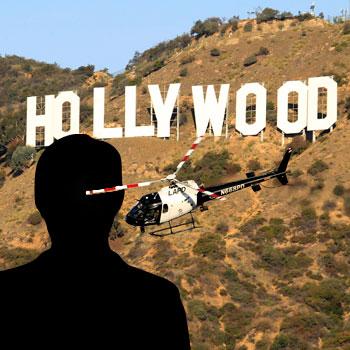 By Debbie Emery - Radar Reporter
UPDATE: Officials have released the name of the man whose head, feet and hands were found in Bronson Canyon this week. According to the Los Angeles Times, the man has been identified as Hervey Medellin, a 66-year-old former Mexicana Airlines employee. Police have not identified any suspects in connection with the case.
The victim of the gruesome murder mystery in the heart of Hollywood's most historical location has been identified.
Article continues below advertisement
The head -- which was discovered in Bronson Canyon on Tuesday - finally has a name but the Los Angeles Police Department have not yet released it, reported CBS affiliate KCAL.
Detectives served a warrant on Thursday night at a Hollywood apartment as part of the investigation, and while no arrests were made, a car was towed from the property and neighbors were asked how often the trash was taken away.
As RadarOnline.com previously reported that on Wednesday -- one day after two dog walkers discovered the severed head of a man in a plastic bag -- police found two severed hands and feet not far away from where the head was found.
Detectives believe that the murder happened elsewhere and that the body parts were dumped in the park, which is a popular spot for hikers and tourists. "I looked over and it rolled down the hill and fell into a ravine," revealed Lauren Kornberg, one of the dog walkers who made the initial gory discovery.
Article continues below advertisement
"I thought it might have been a soccer ball. I turned to my mom and said it actually looked like a head, and so we thought it was maybe some sort of a movie prop.
"My mom was the brave one and she walked down into the ravine and got close and saw that there was eyes and blood in hair, and that it was, in fact, a human head," she explained.
RELATED STORIES:
Confessed Child-Killer Ryan Brunn Commits Suicide In Prison