Human Head Found In Bag Near Hollywood Sign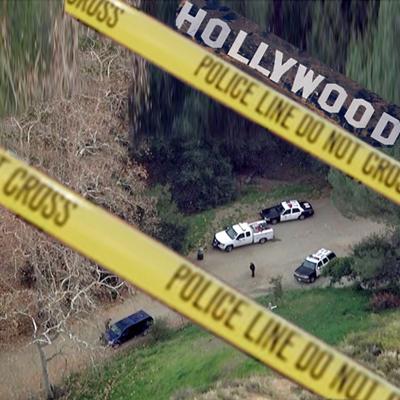 By Neil Woulfe - Radar Senior News Director
Authorities will resume Wednesday morning the search for the body of a man whose severed head was found in a bag below the iconic Hollywood sign in the hills above Los Angeles.
Two female hikers -- walking nine dogs -- discovered the head in a plastic bag around 2:30 pm PST Tuesday off a trail near the Griffith Observatory in Hollywood Hills, a popular recreation and tourist area.
Article continues below advertisement
"Two dogs were playing with it, and that's when the dog walkers looked closer and realized it was a human head," Los Angeles Police Department spokeswoman Karen Rayner said.
The women called park rangers immediately, and the rangers then called police. Authorities did not have a lot of time to search for the body Tuesday as darkness quickly fell.
There are reports that the head belongs to an Armenian male, with salt and pepper hair, believed to have been in his forties.
Police believe the severed head had not been at the site for a long time, because there was minimal decomposition and there were no animal bites on it.
The coroner's department is now in possession of the severed head and the crime scene is being guarded by police.
RELATED STORIES: