Severed Head Mystery: Police Now Find Hands And Feet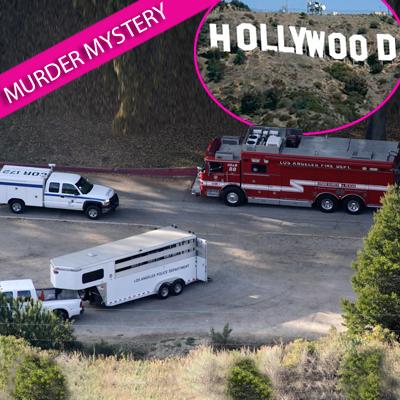 By Neil Woulfe - Radar Senior News Director
Police will continue their search Thursday for more clues in a gruesome murder mystery in a popular wilderness area in the Hollywood Hills -- a place near the homes of many of the rich and famous.
On Wednesday -- one day after two dog walkers discovered a severed head of a man in a plastic bag -- police found two severed hands and feet not far away from where the head was found.
Article continues below advertisement
Investigators -- using cadaver-recovery dogs -- first found a hand that appeared to match the body about 50 yards from where the head was found Tuesday afternoon. Later Wednesday afternoon, authorities discovered a second hand, Los Angeles police officer Rosario Herrera said.
Authorities believe the hands are in good enough condition to obtain fingerprints as they attempt to identify the victim -- a man, believed to be in his 40s with graying hair.
As officials were about to stop their search for the day late Wednesday, they discovered the two feet.
Unlike the head, the hands and feet were not in a bag.
Detectives believe that the murder happened elsewhere and that the body were dumped in the park, which is a popular spot for hikers and tourists.
"We're hoping we can find more remains," said LAPD Cmdr. Andrew Smith, who added that wild animals may have scattered the remains.
Article continues below advertisement
As RadarOnline.com has previously reported, two women, walking nine dogs, found the head Tuesday afternoon after one of the dogs dragged a bag out of the brush near a popular trial in a canyon area below the Griffith Observatory and the iconic Hollywood sign.
The women immediately alerted park rangers, who called police.
"One of the dogs ran into the brush and came out carrying a plastic grocery bag," Smith said. "As the dog shook the plastic grocery bag, the severed human head fell out."
Police and coroner's officers were trying to identify the body through missing persons reports and dental records.
"There's no other evidence we've found right now that would indicate a sign of a struggle or any kind of a murder scene back here, so we believe at this point the head was dumped by somebody there, and very recently," Smith said.
"There's no reason to believe that this is part of any kind of a series," he said. "There's no other evidence to indicate that this is anything besides just a single, individual, isolated occurrence."