Welcome To The Billionaire Boys Club! Who Are The Twenty-Somethings Who Sold Instagram To Facebook?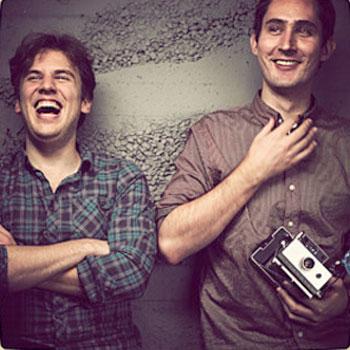 Kevin Systrom and Mike Krieger are about to jump into an entirely new tax bracket.
The twenty-something duo, who created the popular photography app Instagram less than two years ago, are cashing in on their creation. Facebook owner Mark Zuckerberg announced on Monday that they were acquiring the photo-sharing app for a cool $1 billion in cash and shares –- and RadarOnline.com has the details.
Article continues below advertisement
Systrom and Krieger, both Stanford graduates, worked for other technology companies before joining forces two years ago and creating Instagram.
"When we were kids we loved playing around with cameras -- we loved how all the old Polaroid cameras marketed themselves as 'instant' (something we take for granted today)," the duo explain on their website.
"We also felt that the snapshots people were taking were kind of like telegrams in that they got sent over the wire to others -- so we figured why not combine the two?"
How eligible are the two bachelors? Though neither of the new multi, multi-millionaires are married, Krieger has a girlfriend of several years, Kaitlyn Trigger, while Systrom has a girlfriend named Nicole.
In just over a year, Instagram has amassed over 30 million users, including celebrities like Rihanna, Miley Cyrus, Taylor Swift and Selena Gomez.
RELATED STORIES: