Exclusive
Octo-Mom Wiped Off The Internet, Facebook and Twitter Shut Down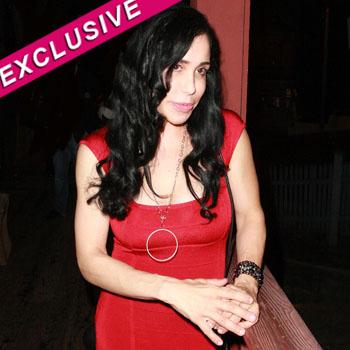 If you have noticed that Octo-Mom has disappeared from the Internet, it's because she's had a dispute with her manager, Nadya Suleman tells RadarOnline.com exclusively.
The mother-of-14's Facebook, Twitter and UStream pages were all shut down Monday after she parted ways with Gina Rodriguez, a former porn star.
"I fired my manager today and she's a little upset so she shut down all my profiles online," Nadya tells us.
Article continues below advertisement
"I chose not to work with her anymore. New year, new beginning.
"I'm not technologically savvy but I'll have to now start from scratch and set up my own Facebook and Twitter as she had done all that for me."
Nadya had recently launched a weekly online video show on UStream to try and make money from advertising but was getting few hits and she had technical issues with it. She appeared on a show last night before the YouTube account was closed down.