DUI Millionaire John Goodman Sentenced To 16 Years In Prison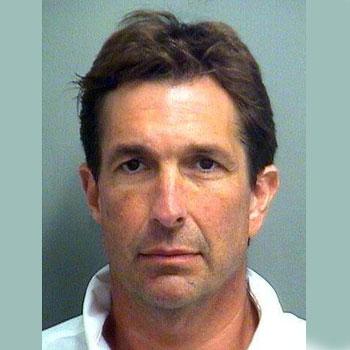 By Debbie Emery - RadarOnline.com Reporter
The multimillionaire who adopted his girlfriend just months before he went on trial for DUI manslaughter was sentenced on Friday to 16 years in prison.
Earlier in the day, a Palm Beach, Florida judge denied John Goodman a new trial based on a drinking experiment a juror in his case conducted, before convicting him, the Palm Beach Post reported.
As RadarOnline.com previously reported, juror Dennis DeMartin wrote about his exploits in a new book where he reveals that he went home and drank three vodkas one night during the trial to test if Goodman would have been impaired at the time of the crash.
Article continues below advertisement
Circuit Judge Jeffrey Colbath conceded that DeMartin's action was misconduct, "But I don't think it was material," he told the court, and instead handed down the lengthy sentence, with 51 days time served.
The 48-year-old polo club founder had previously adopted his 42-year-old girlfriend, Heather Laruso Hutchins, in his bid to protect his $300 million estate from the family of engineering graduate Scott Wilson, 23, whose car he fatally crashed into.
Goodman was found guilty in March of DUI manslaughter and vehicular homicide and has since agreed to pay the victim's family $46 million rather than going through a civil lawsuit.
The hot topic throughout the trial was how much booze was knocked back by the business mogul, who denied drinking potent Mind Erasers And Irish Car Bomb cocktails at a polo party before the crash.
"This sentence is to punish, to punish criminal behavior," Judge Colbath told the court on Friday. "I agree with the jury's verdict. I accept their finding and agree with it. He was drunk way beyond the drinks suggested by the theory of the defense. This was a senseless, senseless accident because Mr. Goodman chose to drive when he was too drunk."
Article continues below advertisement