DUI Millionaire Juror Drank Vodka To 'Mimic' John Goodman's Alcohol Levels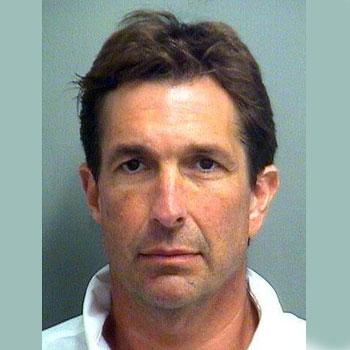 A juror who helped convict DUI millionaire John Goodman of vehicular manslaughter says he downed the same amount of vodkas as the 48-year-old had in his system at the time of the fatal car accident, in a bizarre experiment.
Dennis DeMartin has written about his exploits in a new book where he reveals that he went home and drank three vodkas one night during the trial.
"It was bothering me that if there was proof that Mr. Goodman only had 3 or 4 drinks, how drunk would he be? How drunk would I be? I decided to see," he writes in the tome.
Article continues below advertisement
"At 9 p.m. I had a vodka and tonic, followed by another at 9:30 p.m. and a third at 10 p.m.," DeMartin explained and added that he then walked around his apartment complex and realized he was "confused" about where he was in the complex. He said that he then went home and slept.
"When the alarm went off the next morning, I got up and felt relieved," he continued. "The question in my mind the night before was answered to me. Even if a person is not drunk, 3 or 4 drinks would make it impossible to operate a vehicle. I got dressed and was in a fine frame of mind to go to deliberate the evidence we had."
DeMartin subsequently decided that Goodman was "not fit to drive. I surely decided that the night before."
The jury was told by Palm Beach Circuit Judge Jeffrey Colbath that they should not conduct any "experiments" or investigations of the case but just rely solely on the evidence presented to them in court.
Goodman's defense attorney, Roy Black, told the Sun Sentinel that DeMartin's actions were a "classic case of jury misconduct."
Article continues below advertisement
The judge is expected to rule next week on a prior motion for a new trial but Goodman's legal team has also filed notice that they want to interview all jury members and Black said he will include this new information in the motion.
Legal expert Tama Kudman told CBS 12 that DeMartin's actions were completely out of line.
"You're supposed to rely only on the evidence presented at the trial. You're not supposed to go home and learn any additional information, including by experimentation on yourself. Because the relevantissue isn't the way the alcohol would have affected him, but whether or not it affected Mr. Goodman," Kudman said.