Zanny The Nanny Speaking Out On Casey Anthony Lawsuit; Appearing On Dr. Phil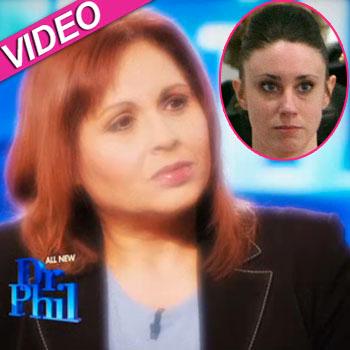 Article continues below advertisement
"It's interesting that they're taking this extreme position. Clearly she doesn't want to come to the courthouse, but guess what, that is an issue," Zenaida's attorney John Dill said.
"We have a right to have her there. She's making a choice of her own not to testify."
The show with Dr. Phil was taped on March 12 and will air on Thursday, April 5 in an episode titled Caught in a Web of Lies.
Last year Casey's parents, Cindy and George Anthony, made their first public appearance since their daughter was found not guilty of killing their granddaughter Caylee Anthony on Dr. Phil not divulging much except to say, "All I know is that Caylee's not with us anymore."
As RadarOnline.com previously reported, Casey has been keeping herself busy while in hiding — embracing religion — and an insider said she was going to be baptized.
"She figured getting baptized would be the best way start this new chapter in her life. It's a new beginning," the source said.
"Casey believes that Caylee is with God now and wants to ensure her own salvation so that she'll see her daughter again someday."