O.J. Simpson Shocker: P.I. Claims His Son Jason Committed Murders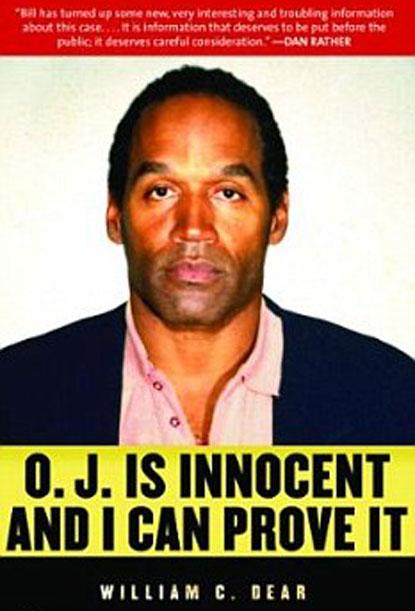 Private investigator William Dear has penned a new book with the stunning allegation that Jason Simpson, not his father O.J., murdered Nicole Brown Simpson and Ron Goldman on June 12, 1994.
In O.J. Is Innocent And I Can Prove It, Dear says he's spent the last six years investigating the case.
Dear claims O.J. was at the murder scene but not until after his ex-wife and her friend had been stabbed to death, and that he uncovered substantial circumstantial evidence pointing to Jason being the killer.
Article continues below advertisement
That "evidence" came from an abandoned storage locker and Jason's trash, Dear writes. Two years ago, the Texas gumshoe made the same allegations in a little-seen documentary.
O.J. Simpson was acquitted of the murders in what many viewed as the "trial of the century." He was later found "liable" for the deaths in a civil suit brought against him by the Brown and Goldman families.
The former football great is now in a Nevada prison, serving a lengthy sentence for armed robbery and kidnapping following his conviction in a bizarre case involving his own sports memorabilia.