EXCLUSIVE: Joran Van Der Sloot's Attorney 'Confident' He Can Prove Temporary Insanity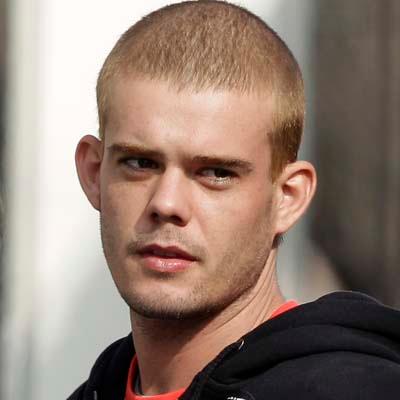 Joran van der Sloot's lawyer Maximo Altez Navarro has exclusively told RadarOnline.com: "I'm confident that we can win our temporary insanity plea."
The Peruvian lawyer pulled out a legal 'wild card' in van der Sloot's complex murder case when he revealed his client will plead guilty to killing 21-year-old Stephany Flores but will use the "violent emotion" defense and argue temporary insanity.
Navarro hopes to get van der Sloot's sentence dramatically slashed if he can prove that his client killed Flores because she had learned of his ties to missing American teenager Natalee Holloway by looking in his laptop computer.
Article continues below advertisement
Van der Sloot remains the key suspect in the 2005 disappearance of Holloway on the Caribbean island of Aruba.
But if Navarro's plan doesn't work then the 24-year-old Dutchman could face spending the rest of his life behind bars.
Navarro said: "We are confident that we can prove 'temporary insanity' and I am going to fight to make this happen for Joran.
"If we are successful, he will serve between 3-5 years in prison but will get out earlier if there are no problems.
"Both Joran and his mother agree with my plan, and we believe this is the best option for him.
"I believe that we can persuade the judge about our plea and I'm hopeful that we can get a fair trial." Van der Sloot is accused of first-degree murder, which carries a 15-to-35-year sentence, if convicted.
The "violent emotion" plea is typically used in Peru for crimes of passion where a spouse, for example, is surprised in the act of adultery.
MORE ON:
Celebrity Justice
Article continues below advertisement
Flores was killed in van der Sloot's Lima hotel room five years to the day after Holloway disappeared; she had been bludgeoned and asphyxiated.
Van der Sloot confessed to the crime last year, but then recanted. Likewise, he has implicated himself in the past to the disappearance of Holloway, but later changed his story.
A lawyer for Flores' family called the proposed plea "absurd," saying that given all the factors of the case, van der Sloot deserved to spend a minimum of 25 years in prison.