Exclusive
Woman Claims Ryan O'Neal Fathered Her Baby, He Says Claim Is 'Ridiculous And False'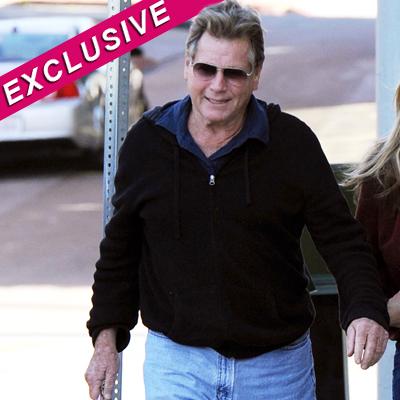 RadarOnline.com Entertainment Editor
Ryan O'Neal just announced he has cancer, but RadarOnline.com has exclusively learned that he has shockingly been accused of fathering a two-month-old baby!
The 70-year-old Love Story actor is vehemently denying that he fathered the child, saying "the woman's claim is ridiculous and false."
A 35-year-old woman named Jessica Zellars gave birth to a baby boy on February 29, 2012 via c-section and Radaronline.com learned that she is claiming the father is Ryan and her pregnancy resulted after a "brief romantic relationship" the two had in early 2011 after meeting in Malibu.
Article continues below advertisement
Ryan has adamantly denied this claim and his representative Arnold Robinson told RadarOnline.com "This woman's claim is ridiculous and false. She has been harassing and stalking Ryan. He never had a personal relationship with her. This will be the first time a woman got pregnant without having sex or in-vitro."
Jessica has claimed to have hired Los Angeles lawyer Daniel Quisenberry to represent her "with regard to any and all claims in the child custodial rights dispute with Ryan O'Neal."
A source close to Jessica said she revealed the news baby news privately to family and a few close friends and said she has attempted to make contact with Ryan but has had little response.
Ryan is already the father to four children, his youngest son Redmond has been in and out of legal trouble for the last few years and daughter Tatum recently underwent a stint in rehab for cocaine addiction.
The source states "Jessica does expect him to step up and financially support the baby regardless of his involvement in the child's life and she has retained counsel to achieve that objective."
Article continues below advertisement