Exclusive
Tatum O'Neal's Younger Brother Redmond Is Paying For Her $100k Rehab Stint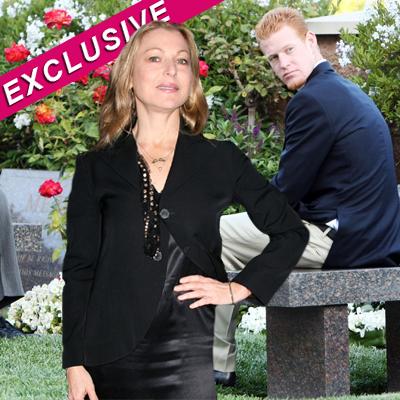 Talk about brotherly love!
Tatum O'Neal's younger brother Redmond is paying for his sister's latest stint in rehab to the tune of a cool $100,000, RadarOnline.com is exclusively reporting.
We broke the news that Tatum,48, has voluntarily checked back into rehab after having a full-fledged cocaine relapse last month. She's at a rehab facility that doesn't follow the 12 step AA model, which doesn't bode well for her success, according to a well placed source.
Article continues below advertisement
"Tatum is doing really, really bad at the facility she is at," the source told RadarOnline.com. "She isn't in a 12 step based treatment program and that is a huge problem because someone with Tatum's addiction issues needs to be at a rehab facility like Betty Ford or Cirque Lodge which adhere to the 12 step model. Tatum is essentially in denial about how bad her addiction is. She is refusing to embrace the 12 step AA model to get sober."
Article continues below advertisement
"Tatum is broke. She didn't have the money to pay for the upscale facility she is at and so she asked Redmond for a loan," the insider tells RadarOnline.com. "He was happy to loan the money to his sister, with the understanding that their father Ryan would pay him back. However, Ryan and Tatum got into another epic fight recently and he told her he reneged on the offer to pay Redmond back. It now looks like Redmond won't get his loan back, which actually doesn't bother him all that much, he's just happy to be able to help out his sister."
Meanwhile, the facility Redmond is at in the San Gabriel Valley does adhere to the 12 step program and costs a fraction of what Tatum's does.
"Redmond's treatment facility is around $10-15k a month. It's a no-frills facility with very, very basic amenities," the source says. "The focus is on therapy and giving patients the keys to lead a sober life. Tatum's facility is more like a 5-star hotel with plush linens, haute cuisine and spa amenities. Redmond's rehab is like a very basic Motel 6 while Tatum's rehab is comparable to a Ritz Carlton."