Tatum O'Neal: "My Father Is The Love Of My Life"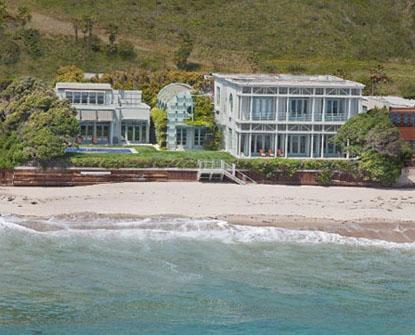 After years of estrangement, Tatum O'Neal and her father Ryan have reconciled, and it was Farrah Fawcett's death last year that made it happen, RadarOnline.com has learned.
"When Farrah died it made me stop and think about Dad," Tatum told the UK's Daily Mail. "I asked myself what I would do if I lost him tomorrow, and the answer was that I couldn't fathom him dying and us still being at war."
The wide-ranging interview also has Tatum opening up about her explosive marriage to tennis star John McEnroe, her relationship with their three children, and her years of drug addiction. She's now clean and sober, she says, and back to work.
Article continues below advertisement
But it is her comments about her father Ryan that have everybody talking.
Tatum & Ryan O'Neal Kiss During Movie Premiere Reunion
Although she recalls him frequently abandoning her as a child and introducing her to cocaine when she was just 15, Tatum says, "my father is, and will always be the great love of my life."
Ryan O'Neal At Home In Malibu