Exclusive
Redmond O'Neal To Judge: Give Me One More Chance!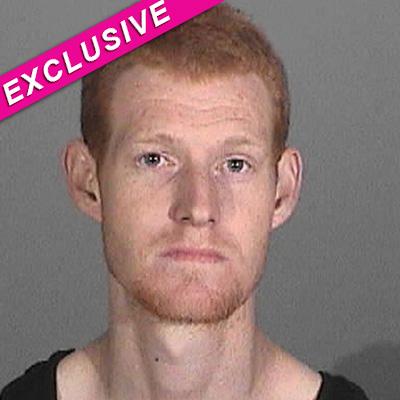 UPDATE: Redmond was allowed to leave jail this morning for a year long residential treatment facility. Redmond will be required to wear an electronic monitoring bracelet.
Redmond O'Neal will be sentenced Friday on a probation violation stemming from his recent heroin arrest and subsequent no contest plea, and RadarOnline.com has exclusively learned he wants the judge to give him one more opportunity and sentence him to rehab, and not jail.
Article continues below advertisement
Redmond, the 26-year-old son of actor Ryan O'Neal and the late Farrah Fawcett, was arrested on heroin possession charges in August 2011, while still on felony probation for an earlier drug possession case.
Redmond pleaded no contest, and Judge Keith Schwartz sentenced Redmond to a year in a rehab facility in Culver City. Redmond admitted to using drugs that a friend snuck into him at the facility, and Judge Schwartz sent him back to jail, pending the probation violation sentencing.
"Redmond recognizes he has a very serious drug problem. His advisers have found a facility that is willing to take him, that will have strict supervision that would prevent anyone from bringing him drugs. This is a rehab that he hasn't been to before, and it's located in the San Gabriel Valley, and has an excellent reputation in dealing with complex issues such as Redmond's," a source close to the actor tells RadarOnline.com.
Article continues below advertisement