Exclusive
Redmond O'Neal May Escape Jail Sentence And Be Sent Back To Rehab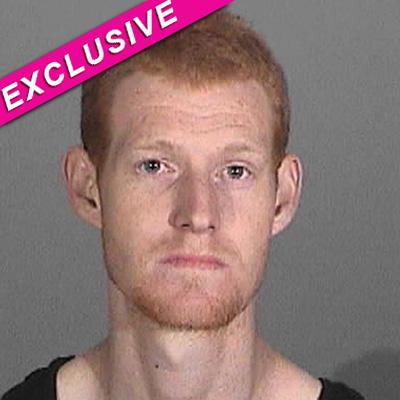 By Jen Heger - RadarOnline.com Legal Editor
Redmond O'Neal might be not be headed to the slammer for violating terms of his felony probation, stemming from his heroin possession case, RadarOnline.com is exclusively reporting.
Redmond, 26, was remanded back into custody by Judge Keith Schwartz last week after the troubled son of Farrah Fawcett and veteran actor Ryan O'Neal admitted to using drugs while at a west Los Angeles rehab facility.
Article continues below advertisement
The Los Angeles District Attorney revealed at the hearing that Redmond allegedly used a pay phone to call someone to deliver him methamphetamines at the rehab center on Sunday, September 11.
Redmond has battled a heroin addiction for most of his life, a source close to the situation tells RadarOnline.com. "The judge recognizes that Redmond has a horrible addiction to heroin, which is typically the most problematic drug for addicts to achieve and maintain sobriety.
"Jail just isn't the place for Redmond, nor any drug addict. Redmond needs intensive rehab treatment. Redmond absolutely won't be going back to the west Los Angeles facility that he was previously in though, if the judge allows Redmond to enter treatment once again. Jails in California are notoriously overcrowded, and Redmond isn't a violent offender. Redmond's fate now rests with Judge Schwartz."
As RadarOnline.com was first to report, Redmond's last facility allowed his father to visit Redmond, against his doctor's orders. "The first day that Redmond arrived at the West Los Angeles facility, Ryan O'Neal decided to visit his son," an insider dished. "Ryan was allowed to visit, against Redmond's doctor's orders, as it was thought the visit would be beneficial to Redmond."