Exclusive
Ryan O'Neal Concerned For Recently Rehabbed Daughter Tatum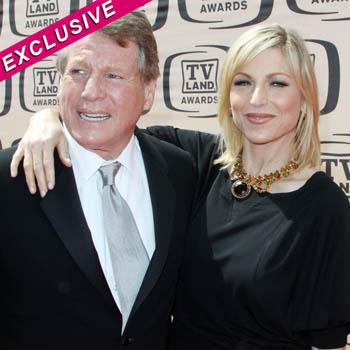 Article continues below advertisement
Tatum, who was recently released from rehab after treatment following a cocaine relapse, is not doing well though and her ailing father is growing increasingly concerned for his daughter's well-being.
"Tatum isn't doing well. She is in a dark place right now and her father is very concerned about her," a family insider tells RadarOnline.com. "Ryan and Tatum have a very complex relationship and there are a lot of unresolved issues there....but Ryan is genuinely concerned for her well-being, and health. Yes, he has been diagnosed with cancer, but he is consumed with worry about Tatum because he knows how bad her addiction is."
As RadarOnline.com previously reported, during a visit to Ryan's house over the holidays Tatum accused her father of never being there for her and of being a narcissist, spurring a huge blow out between the tumultuous two.
"These two have gotten into arguments before, but this one was an epic one," a source told RadarOnline.com. "Tatum was upset that she's broke and that their failed reality show for Oprah's OWN network was canceled, and that Ryan wasn't doing anything to help her. Tatum accused him of being a narcissist and he got in her face and told her to get the f*ck out of his house. He accused her of being a horrible mother and that just pushed her over the edge."
Article continues below advertisement
Despite their problems Tatum has been rocked by the news of her father's diagnosis and is struggling to come to terms with it.
"Tatum was recently told that her father has cancer, and she isn't handling the news well," the source says. "Ryan and Tatum have talked to each other, very briefly, without much substance to the conversation. Ryan hopes that they can work through their issues once and for all."