Exclusive
Ryan O'Neal's Cancer Prognosis Is 'Very Grim,' Says Pal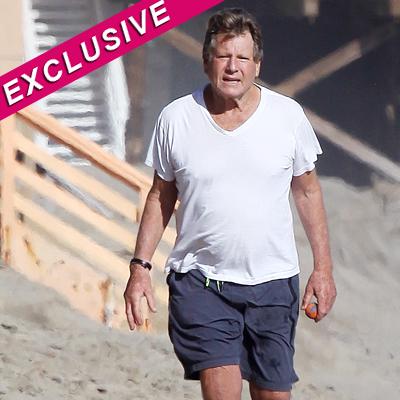 RadarOnline.com Assistant Managing Editor
Despite Ryan O'Neal publicly proclaiming that his prostate cancer was treatable, RadarOnline.com has exclusively learned that his prognosis is 'very grim.'
As RadarOnline.com previously reported, Farrah Fawcett's ex, 70, revealed that he has prostate cancer.
"Recently I was diagnosed with stage 4 prostate cancer, although I was shocked and stunned by the news, I feel fortunate that it was detected early and according to my extraordinary team of doctors the prognosis is positive for a full recovery," O'Neal said in statement.
Article continues below advertisement
The prostate cancer has spread to O'Neal's "bones, and other areas of his body. Ryan has been told that the odds of him being alive in five years are very bleak. Most men that are diagnosed with stage four prostate cancer rarely make it to three years. Ryan's overall prognosis is very grim," a family insider tells RadarOnline.com exclusively.
"Ryan will most likely begin to suffer from excruciating bone pain, and will need to be treated aggressively with the proper medication when it gets to that point. Ryan's cancer sadly isn't curable, but his symptoms will be treated. He could choose to undergo chemotherapy if the cancer continues to grow and spread."