Exclusive
Tatum Had 'Epic Argument' With Father Ryan O'Neal Before Cocaine Relapse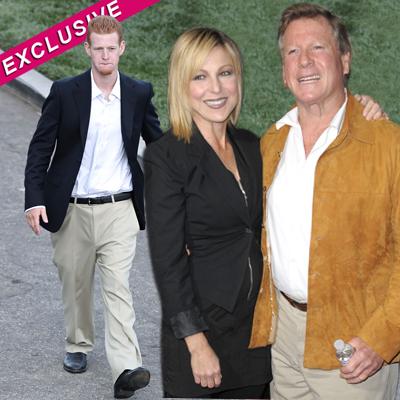 Article continues below advertisement
During a visit to Ryan's house over the holidays, Tatum accused her father of never being there for her and of being a narcissist, spurring a huge blow out between the tumultuous two.
"These two have gotten into arguments before, but this one was an epic one," a source tells RadarOnline.com. "Tatum was upset that she's broke and that their failed reality show for Oprah's OWN network was canceled, and that Ryan wasn't doing anything to help her. Tatum accused him of being a narcissist, and he got in her face and told her to get the f*ck out of his house. He accused her of being a horrible mother and that just pushed her over the edge, because one of her children had been living with Ryan."
With Tatum's financial situation in dire straits, and no acting prospects on the horizon, she turned to cocaine. "It was so sad, Tatum felt so alone and she needed to numb the pain because it was just too intense. She went on a bender for about two weeks before she recognized that if she didn't stop she would die," the insider says.
As RadarOnline.com previously reported, the price tag for Tatum's rehab is a cool $100k, and her half bother, Redmond O'Neal, who is in a separate rehab undergoing treatment for heroin addiction, is footing the bill.
Article continues below advertisement
Redmond was the sole beneficiary of his late mother Farrah Fawcett's estate, which is estimated to be worth around $5-$10 million and is held in trust for her troubled son.
"Tatum is broke. She didn't have the money to pay for the upscale facility she is at and so she asked Redmond for a loan," the insider told RadarOnline.com. "He was happy to loan the money to his sister, with the understanding that their father Ryan would pay him back. However, Ryan and Tatum got into another epic fight recently and he told her he reneged on the offer to pay Redmond back. It now looks like Redmond won't get his loan back, which actually doesn't bother him all that much, he's just happy to be able to help out his sister."