Rosie O'Donnell: I Don't Want To See Lindsay Lohan Turn Into Whitney Houston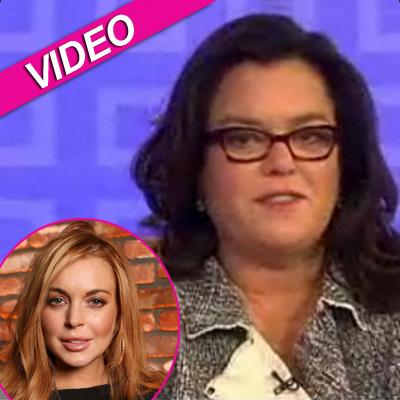 On Thursday's Today Show, Rosie O'Donnell justified her recent harsh words aimed at Lindsay Lohan, saying she didn't want to see the Mean Girls star fall into the same Hollywood meat grinder that snuffed out Whitney Houston's brilliant talent.
Earlier this week, Rosie said on The Professionals segment, Lindsay "needs a lot of help … and time away," and is "not in a place to work" on an upcoming Elizabeth Taylor biopic.
Article continues below advertisement
Rosie's opinion did not go over well with LiLo, who said in response, "It's funny someone you don't know at all can say something so intrusive and so knowing. You know what? She should base her opinions when she meets someone."
Watch the video on RadarOnline.com
On Thursday, Rosie -- who said she did meet a young LiLo years ago -- explained to Ann Curry and Matt Lauer she'd rather state an unpopular opinion than turn a blind eye to a toxic situation.
"I'm 50-years-old: I was watching Whitney Houston's funeral, and I remember thinking, 'Why didn't more people say what they knew?' We all knew, when she would not show up to do this show, not show up to do my show, we watched Being Bobby Brown and it was like watching Sid and Nancy, they were people who were in the throes of addiction," Rosie said. "But all that anyone cared about was that the show was getting ratings, not that this woman, this talented individual, this human being, this mother, this daughter, was worth saving!"
Article continues below advertisement