Lindsay Lohan To Appear On An Episode Of Glee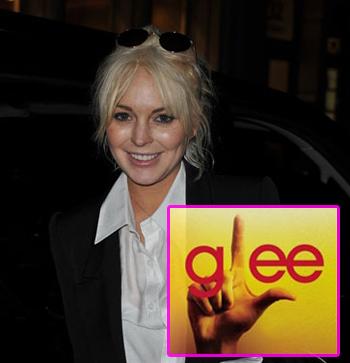 It's been quite a week for Lindsay Lohan!
Nearly finished with her community service and set to be off probation soon, the Mean Girls star has set up her first acting gig in a while, an appearance on the hit show Glee, her rep confirms.
"Lindsay will be appearing in an episode of Glee," Steve Honig said in a statement on Tuesday, though he didn't offer further details about the airing date.
Article continues below advertisement
In May 2011 when Lohan was asked about the hit show during an interview with Aussie radio hosts Kyle and Jackie O Live, the controversial actress had some not-so-nice things to say about the show.
"I don't watch Glee," she told them.
When asked if she would give them her music she responded, "Yeah, but they've made a lot of snarky remarks about me, and I don't know why, they don't need to do that."
Lohan also recently hosted an episode of Saturday Night Live to mixed reviews, hoping to jump start her career comeback.